Skip to end of metadata
Go to start of metadata
Description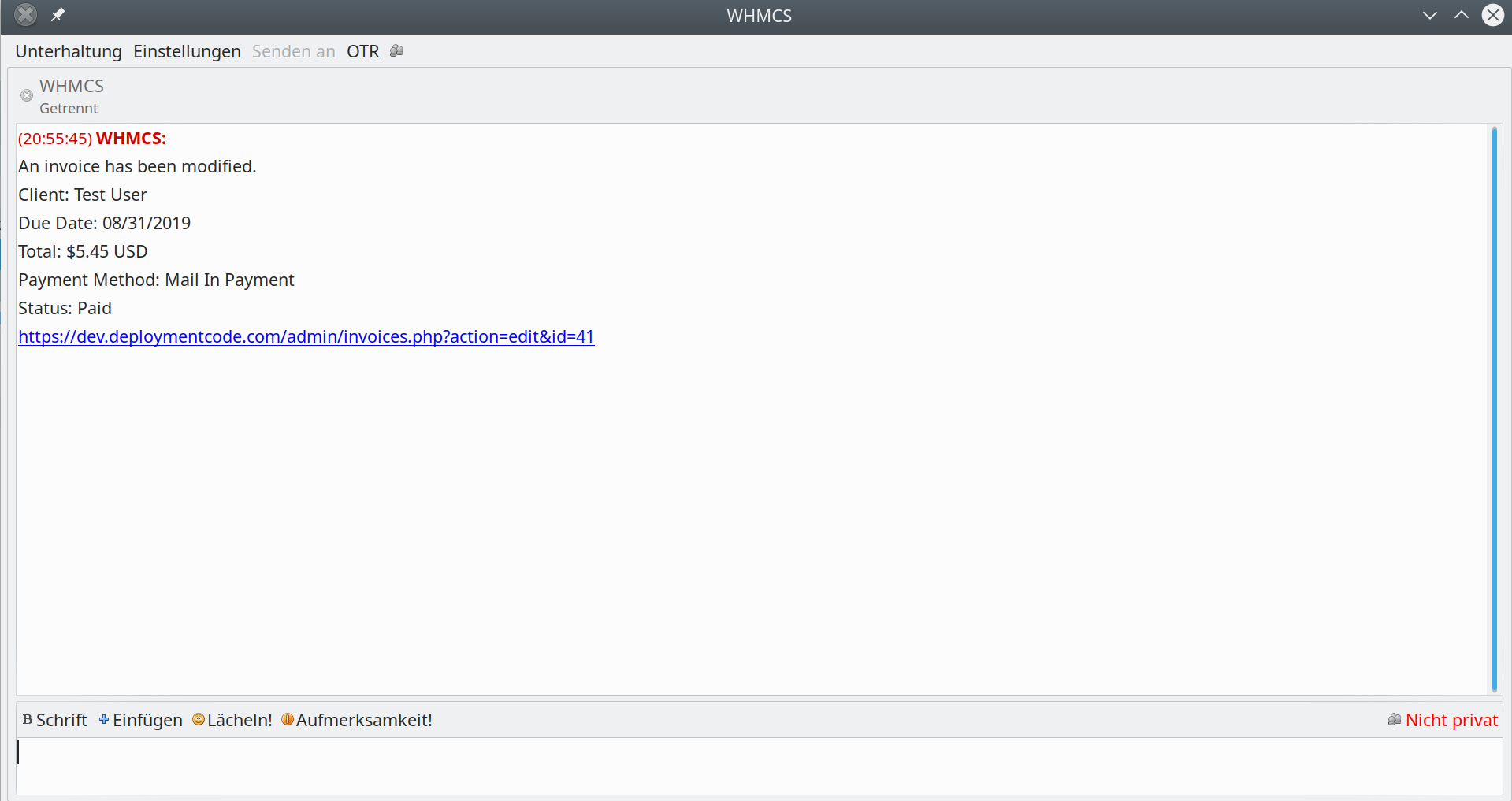 This module complements the WHMCS notification system to send messages via Jabber / XMPP. 
The module is fully integrated into the WHMCS notification system so that all functions can be used.
For each configured notification, the following additional options can be set:
Customize the primary display message shown in the notification
Different recipients can be configured for each notification, which overwrites the global setting.
Page Index