Skip to end of metadata
Go to start of metadata
System Requirements
You need a seperate server with a fresh CentOS 7 installation. If you want to proxy private IPs, the server must be in the same network as the target devices. 
Requirement

Minimum

Recommended

Operating System
CentOS 7
CPU Cores
1
1
RAM
256 MB
1 GB
Diskspace
3 GB
10 GB
Bandwidth
100 Mbit
1 Gbit
Virtualized environments are supported.
VMware and KVM has been tested. 
If your WHMCS installation runs behind proxy, you must pass the real ip to your backend (search for X-Real-IP or mod_remoteip).
Currently only IPv4 visitors are supported. 
Installation Process
The installation is fully automatic, when you open the "IPMI / KVM Proxy" page the first time, an installation dialog will be displayed.
If you have already a proxy installed, just click the "Deploy new proxy" button to install a new instance.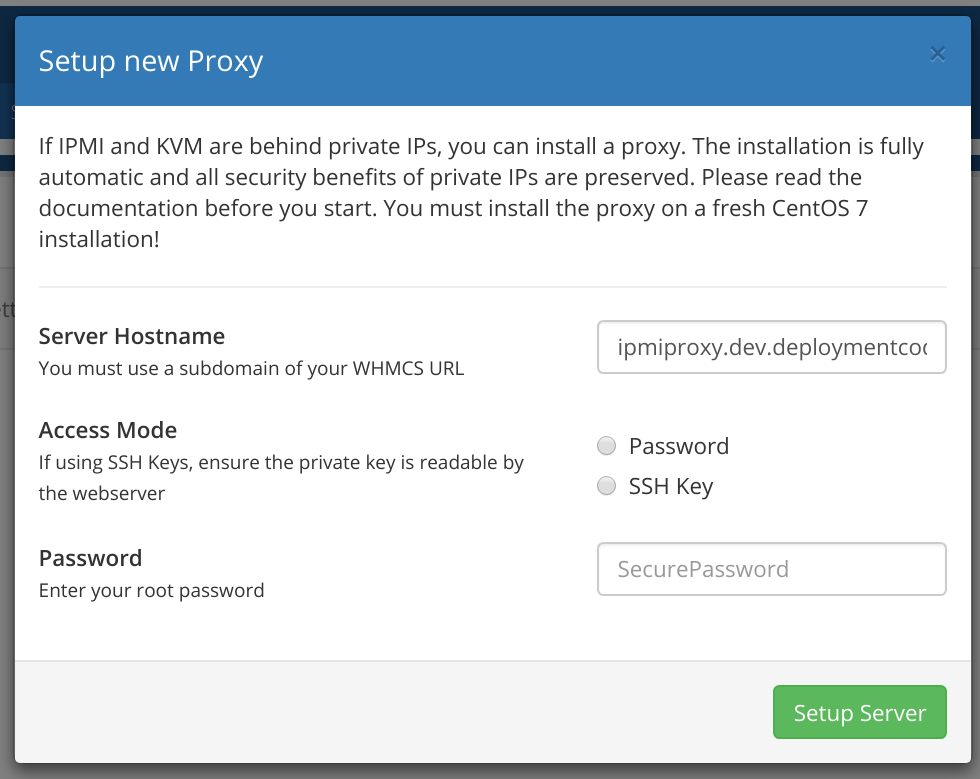 Enter the details and click on "Setup Server". if the ssh connection was successful, the installation is started: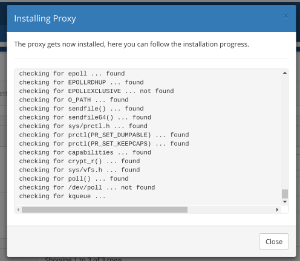 This will take 10-20 minutes. After it completes, a success message will be displayed: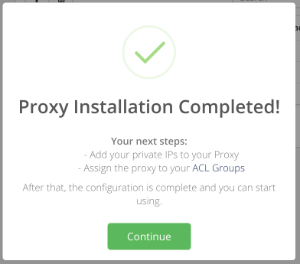 After you clicked on "Continue" the icon to add new ip addresses get highlighted. Click it and add a IP from your private subnet: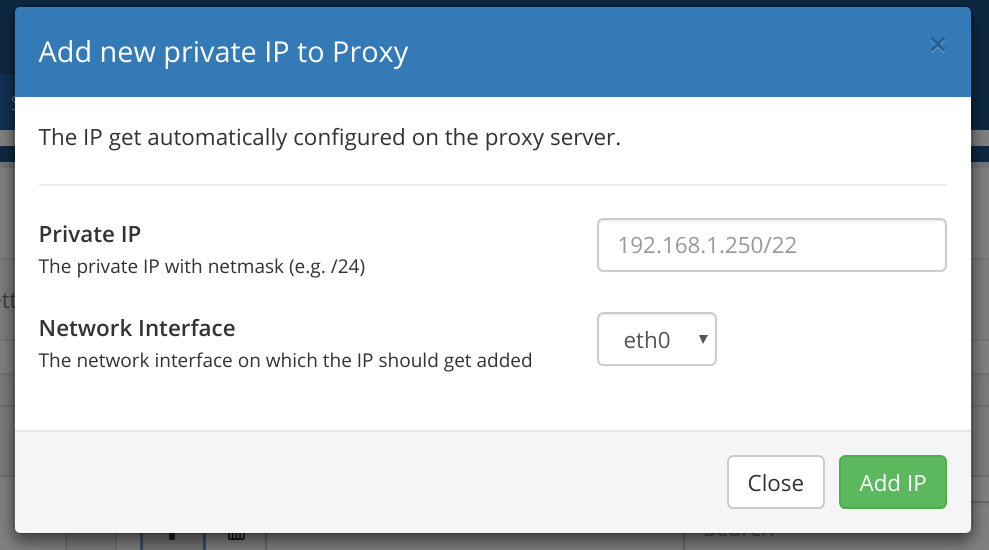 Then click "ACL Groups" at the navigation menu and open "Proxy Settings".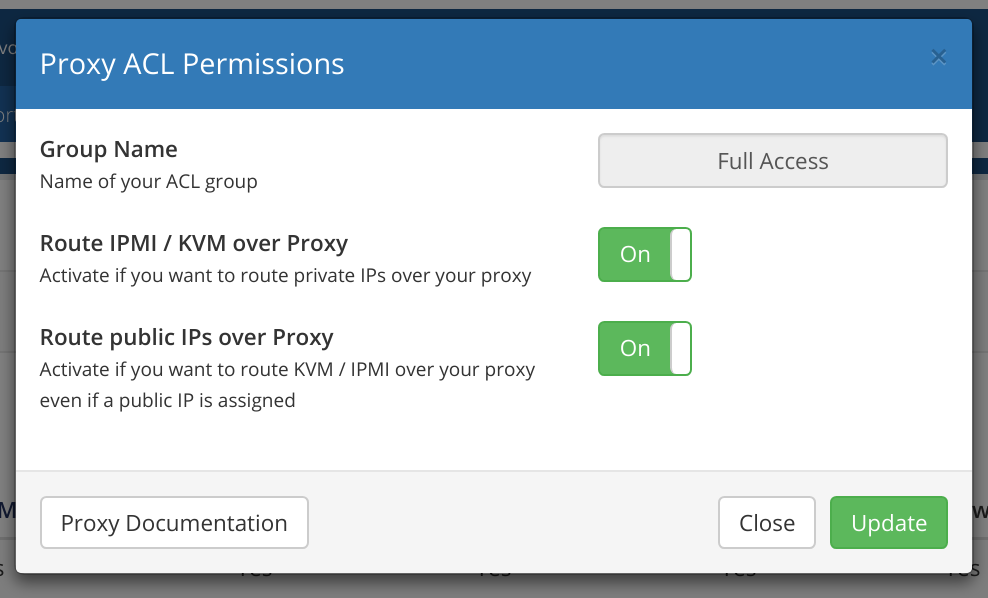 Enable the desired setting, click "Update".
Your proxy is now ready. Open a client product to test the functionality.