...
The module supports Friendly Option Names. For informations usage, see the screenshot below. Futher informations are provided at the WHMCS documentation: Friendly Display Names

The client sees during ordering is named "Data Transfer"

3 bandwidth options are offered in this example,

 whereby

whereby

the client can choose the two friendly option names ("2000GB/mon", "5000GB/mon" and "2 TB"

)

when ordering.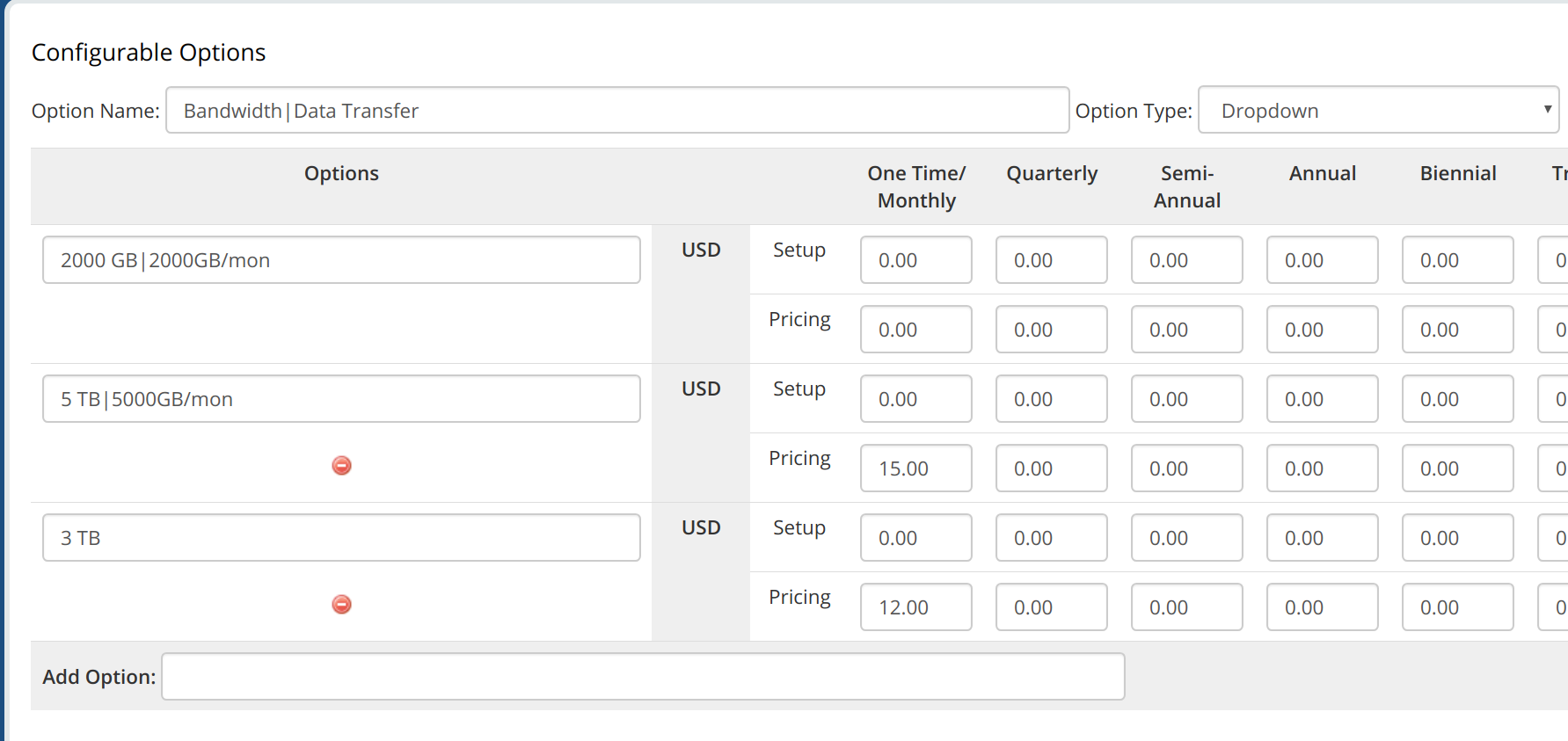 The new bandwidth limit is stored in the client product when the daily WHMCS cronjob is executed. To check the correctness of the configuration in advance, please read this article.