If you have a configured option named "Bandwidth", then this will override the limit set on the product's "Other" tab. This custom limit will be used in the overages calculations.
For example: If the soft bandwidth limit is set to 1 TB and the configurable option set to 5 TB, the client will only be charged for overage once their usage passes above 5 TB.

Valid bandwidth units are "MB", "GB", "TB". A valid configurable option value would be "100000 MB", "2 TB" or "4000 GB".
In the following example, the user can select during ordering the bandwidth package:
The module supports Friendly Option Names. For informations usage, see the screenshot below. Futher informations are provided at the WHMCS documentation: Friendly Display Names

The client sees during ordering is named "Data Transfer"

3 bandwidth options are offered in this example, whereby the client can choose the two friendly option names ("2000GB/mon", "5000GB/mon" and "2 TB") when ordering.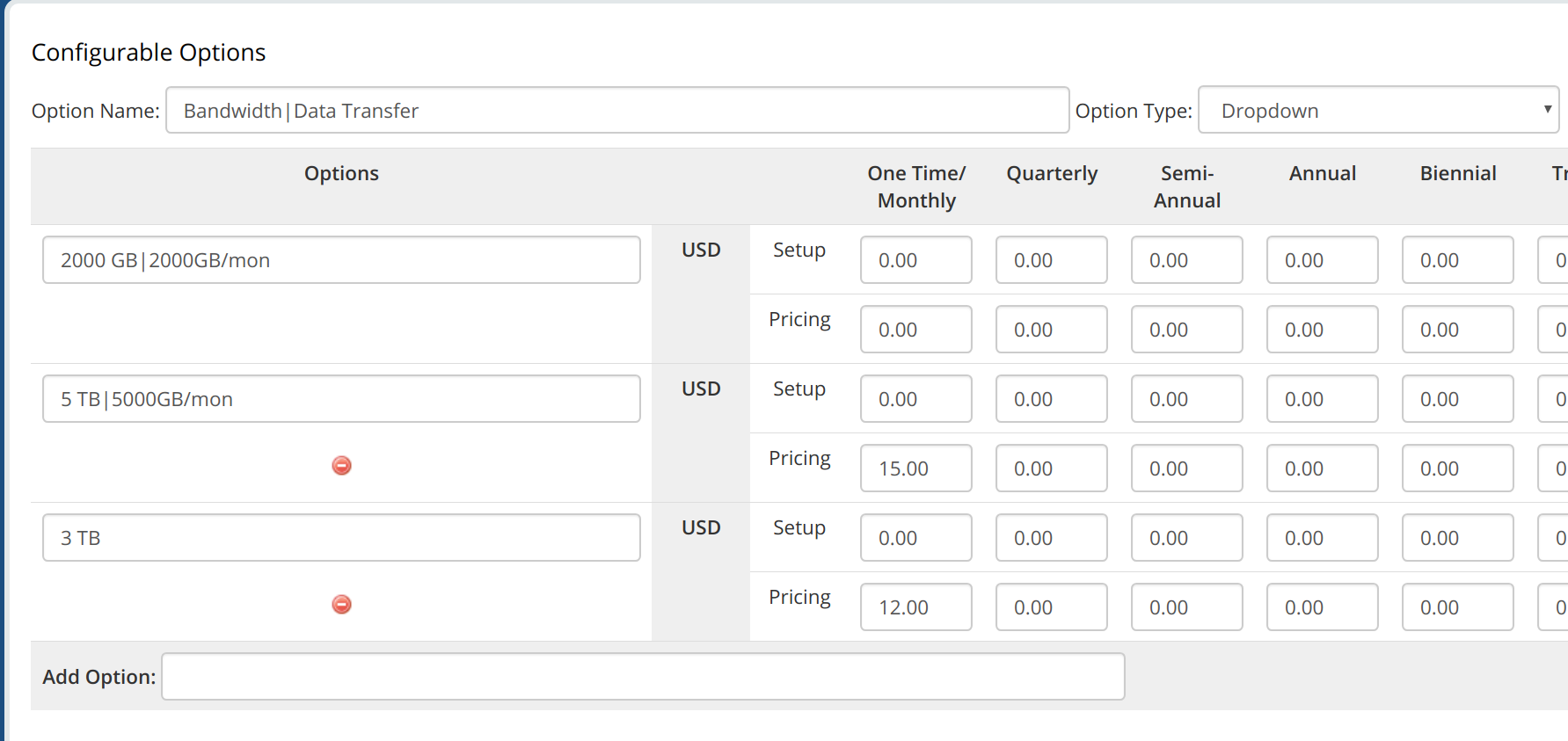 The new bandwidth limit is stored in the client product when the daily WHMCS cronjob is executed. To check the correctness of the configuration in advance, please read this article.