Skip to end of metadata
Go to start of metadata
The dependency logic of the configurable option is divided into individual groups, where each group can contain multiple products and multiple dependencies. 
The groups are created on the main page of the module, there you will also see the already created groups with the corresponding self-defined name and a description for easy identification.

Within the groups, the dependencies, the affected products and the action to be performed are defined. The following actions are available:
Make configurable option unclickable
Hide configurable option
The action defines what the module should do with the selected configurable options when the conditions are met.
If the condition is no longer met, the module automatically undoes the action so that the user can select these values again.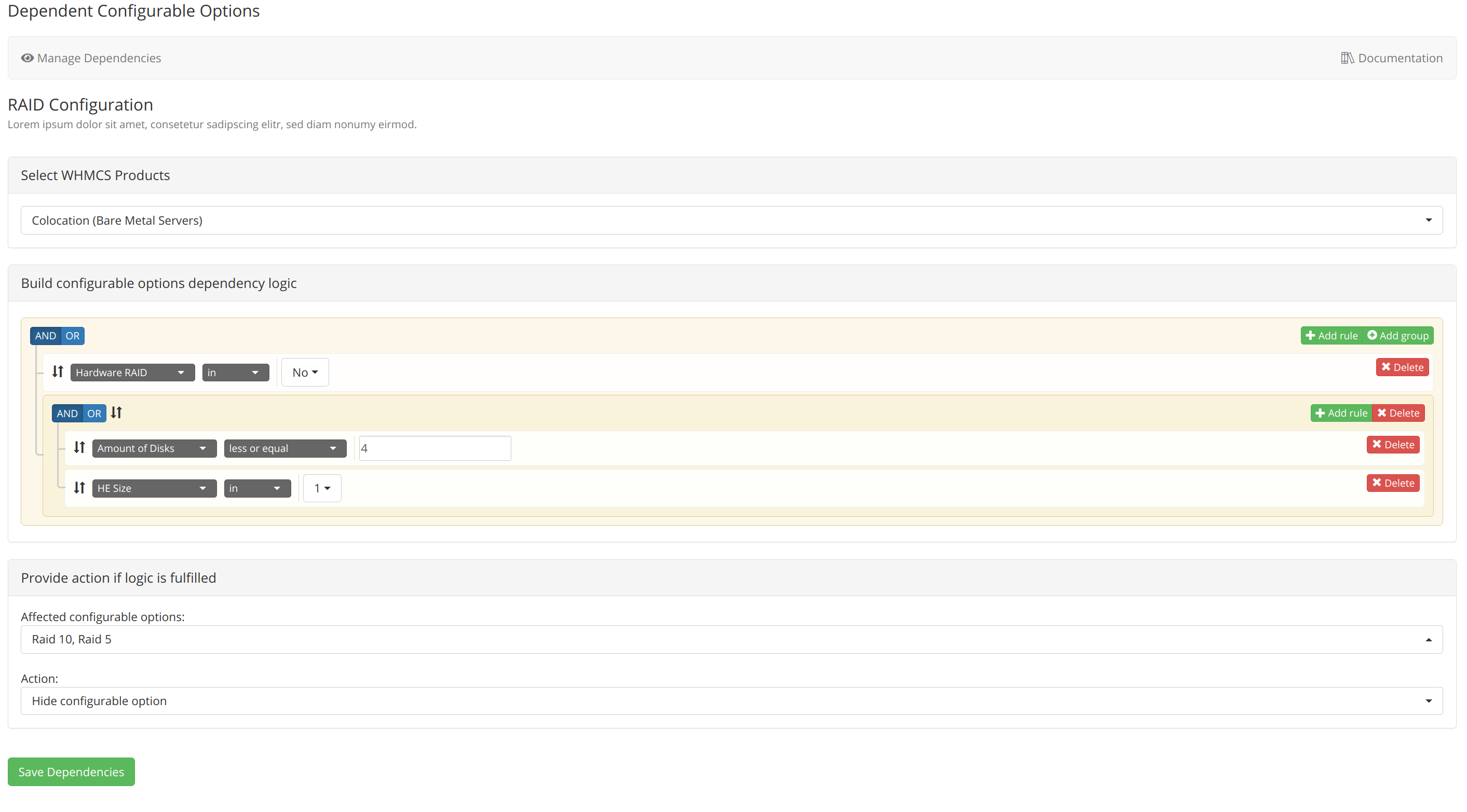 More details